The original story is below, while details about the updates can be found right here.
Update 2011-11-04: Common mistakes people make regarding ROI and social media marketing
Social media ROI: 3 things to watch out for and Social media ROI: 3 things we usually do wrong.
Update 2010-10-22: This week, Toyota said it was recalling 750,00 vehicles in North America, 600,000 in Japan, 50,000 in Europe, 60,000 in China, 30,000 in Australia and 50,000 in other Asian countries. Toyota has now recalled about
Today we launch the ComMetrics social media cost classification model. Using social media metrics, as well as tools for social media marketing and monitoring tools, posts are intended for social media strategists, corporate communications and social media marketing experts (see also Social Media DOs and DON'Ts).
This post is part of a series that addresses social media issues arising from increasing links between compensation for service providers and the value they generate for clients (pay-for-performance 2.0), in which cost-benefit issues, including ROI (return on investment), play a critical role.
1. Social media ROI: The cost classification model (you are here)
2. Social business: The maturity model (2011-02-21)
3. 2 tips for better cost management:  social media (2011-02-24)
4. Webinar: How to control Facebook expenses to deliver ROI (2011-02-25 – held 2011-03-03 – 17:00 hrs)
5. 3 tips for smart cost management: Facebook fanpage set-up (2011-02-28)
6. 2 tips for smart cost management: Maintaining Facebook page (2011-03-03)
7. 2 tips for smart cost management: Running Facebook promotions 2011-03-07
8. Measuring Facebook engagement: What is good? (2011-03-14)
8. 3 tips for getting a better handle on your corporate blog expenditures (2011-03-..)
9. More about costs …
Enter your e-mail here, get information about the above posts first:
Earlier this week I came across a great blog post by Karsten Fuelhaas about a study addressing companies' spending on social media. The results gave me pause, not only because the findings seem unrepresentative, but most importantly, it appears that neither the researchers nor the companies surveyed have a clear idea of the costs and benefits of social media marketing.
Full cost accounting for social media marketing
We begin the series with a quick definition of cost accounting and some additional details.
In short, full cost accounting in social media marketing is the practice of including the indirect costs and benefits of a product or activity when making business decisions (i.e. its effects on the brand and reputation, as well as the direct costs of paying those responsible).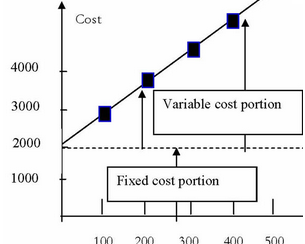 More specifically, full cost accounting provides a framework for tracking direct and indirect costs by attributing each to one of three categories:
a) materials,
b) labor, and
c) expenses.
Accordingly, any full cost accounting for social media will try to assess direct and indirect material costs, such as software, hardware and so on.
Sign up here to get the next post first in your email inbox.
Full cost accounting also allows your organization to spread significant capital outlays over the active life of the product. Accordingly, software purchased for social media monitoring can be depreciated over a period of three years, for example.
Full cost accounting for social media marketing can be most beneficial to management, as a tool for budgeting and setting up a cost control program. It can help better determine whether the benefits and net margins warrant any costs to the company, now and in the future.
Opportunity costs should also be considered in this scenario. They compare what it costs a company to produce social media content such as blog posts, tweets and Facebook wall posts to what could have been earned by spending the same resources on different goods or services. Essentially, opportunity costs are about comparing one marketing option (e.g., print advertising) to another (e.g., social media marketing).
Next week our series on the ComMetrics social media cost classification model will feature a blog post entitled, Social business: The maturity model.
More Resources
– 2011 trends: The social media cost-benefit pyramid
– 2011 trendwatch webinar: More useless social media measures
Stay tuned!
Are you with me on these trends? What do you think? Please leave a comment; the floor is yours!